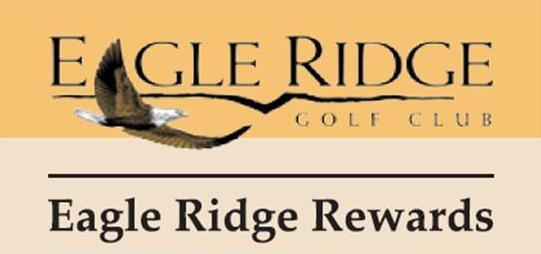 2022 Eagle Ridge October Rewards Cup Tournament
MUST BE A 2021 EAGLE RIDGE REWARDS MEMBER
MUST BE A N.C.G.A. HANDICAP MEMBER WITH AN ESTABLISHED/VALID HANDICAP
MUST BE A N.C.G.A. MEMBER THROUGH EAGLE RIDGE REWARDS TO QUALIFY FOR NCGA CHAMPIONSHIPS
FIELD LIMITED TO THE FIRST 36 PARTICIPANTS TO SIGN UP. ONLINE REGISTRATION OPENS APPROXIMATELY 3 WEEKS PRIOR TO THE EVENT.
Not an Eagle Ridge Rewards Member? Find Out More Here
For more information please email us at Jack.McPhillips@eagleridgegolfcourse.com or call our Golf Shop.
Eagle Ridge Rewards Cup Tournament Series
Welcome to the 2022 Eagle Ridge Rewards Cup tournament series! This is a ten-tournament series that will have various formats of play, beginning in January and concluding with a championship tournament in October. Players will earn points based on how they place in each tournament, with the top point scorers for the season advancing to the championship, similar to the FedEx Cup. The championship tournament will be complimentary to those who qualify!
| | | | | | | |
| --- | --- | --- | --- | --- | --- | --- |
| | 2022 Rewards Cup Tournament Schedule | | | | | |
| Jan. 15 | 2-Person Scramble, max 10 shot spread | 9:00 a.m. Shotgun | | | | |
| Feb. 5 | 1 Best Ball of 2, NCGA Qualifier, 85% handicap | 9:00 a.m. Shotgun | | | | |
| Mar. 5 | 2 Best Balls of 4, NCGA Qualifier, 85% handicap | 8:30 a.m. Shotgun | | | | |
| Apr. 16 | Individual Net & Gross | 8:30 a.m. Shotgun | | | | |
| Apr. 30 | 6 Club Individual | 8:00 a.m. Shotgun | | | | |
| Jun. 11 | 2-Person Ryder Cup | 8:00 a.m. Shotgun | | | | |
| Jul. 9 | Individual Net & Gross | 8:00 a.m. Shotgun | | | | |
| Aug. 13 | 1 Best Ball of 2 | 8:00 a.m Shotgun | | | | Results |
| Sept. 10 | Stableford | 8:00 a.m. Shotgun | | | | Results |
| Oct. 1 | Individual Net & Gross | 8:00 a.m. Shotgun | | | | Results |
| Oct. 29 | Individual Finals | 8:00 a.m. Shotgun | | | | Standings |
| | | | | | | |