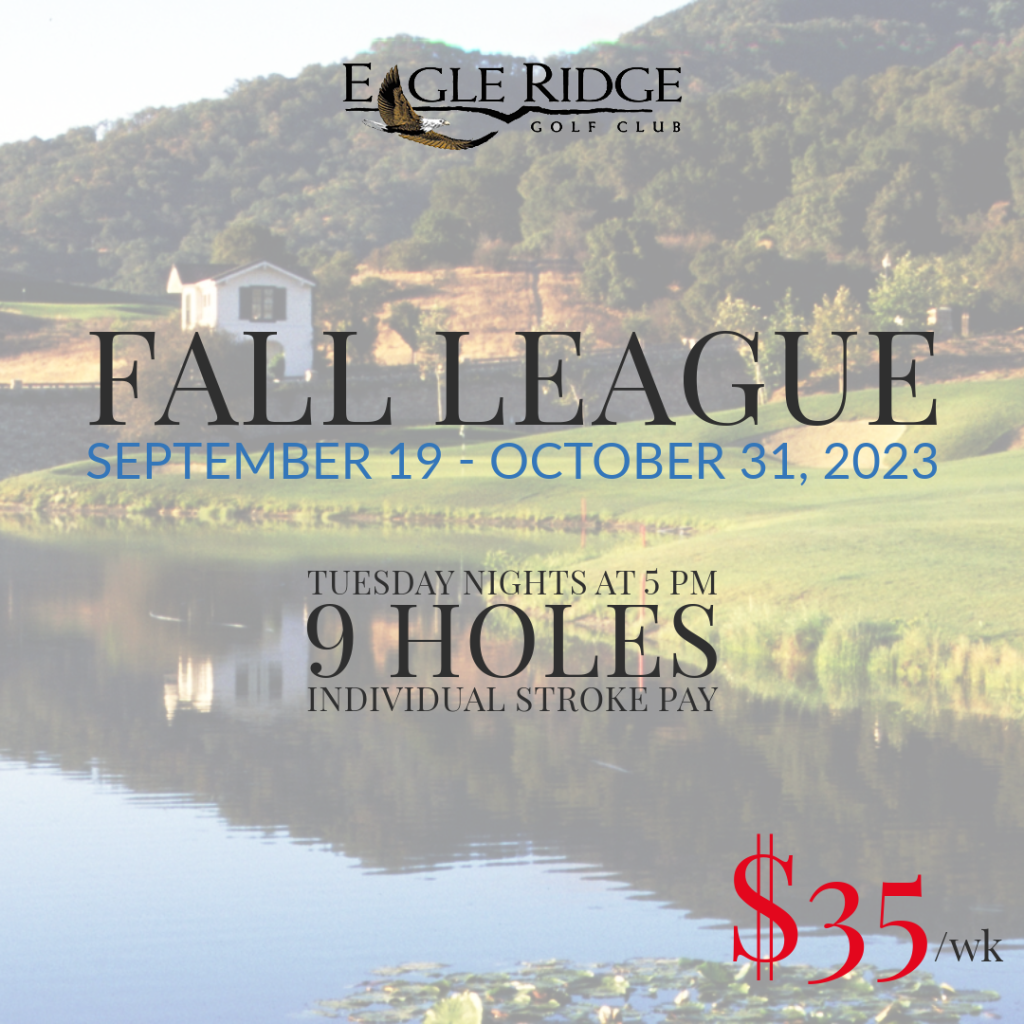 Eagle Ridge Fall League
Date: Tuesday Nights – 9/19-10/31

Start Time: 5:00 p.m. Shotgun Start

Format: 9 holes, Individual Stroke Play, 75% NCGA/USGA handicap.

Cost: $35 for Green Fees, includes $10 to Prize Fund – $10 (Nest Members)

Payouts: CTP on par 3's: 1st, 2nd, and 3rd place.
WEEKLY REGISTRATION & PAYMENT (no extended commitment)
*Registration for 9/26 event will open on 9/19.